Utility Sheds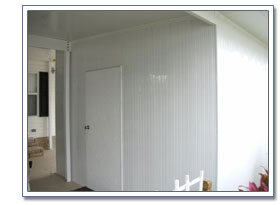 Everyone needs a little more storage space and what better way to add it than to build an attractive utility shed! 
At Rob's K-Bear Aluminum, Inc. we have constructed countless sheds, nail by nail, built by hand from the bottom up. We aren't using a kit – your shed will be custom made to your exact specifications. 
Why should you let us construct your shed?
We build it by hand from the ground up
We can also pour the concrete for the foundation
We go the extra mile to make sure your shed will last
We work closely with you to make sure your shed is built exactly the way you want
The advantages of adding a shed are:
Add storage space
Clean up the clutter
Add value to your property
A project coordinator will work closely with you to determine how much space you need and the best materials for the job. A service oriented company, we are with you from the beginning of the project through the end and AFTER the job is done. Rob, ensuring that each detail has been fully covered, personally oversees every project. Contact us today for a free estimate. 
---
Serving Volusia County including Daytona Beach, Daytona Beach Shores, Edgewater, Holly Hill, New Smyrna Beach, Oak Hill, Ormond Beach, Ponce Inlet, Port Orange, and South Daytona.
Florida State Certified License Number SCC056687